The Library of Things are a #PAYF Library of Things in Headingley, Leeds. Like a normal library, but items instead of books!
LS6 Library of things were very kindly donated some specific insulation installation equipment and consumables by SURE Insulation recently as well as a loft insulation tutorial PDF.
This combined with their already large tool collection and normal consumables means they have got everything (apart from the insulation itself) needed to for someone do some DIY insulation installation!
They have made a sub section on the inventory for Retrofit insulation to make it easy to find what you need. Please share this information with anyone planning on getting their home ready for winter. We could really help people save money this winter.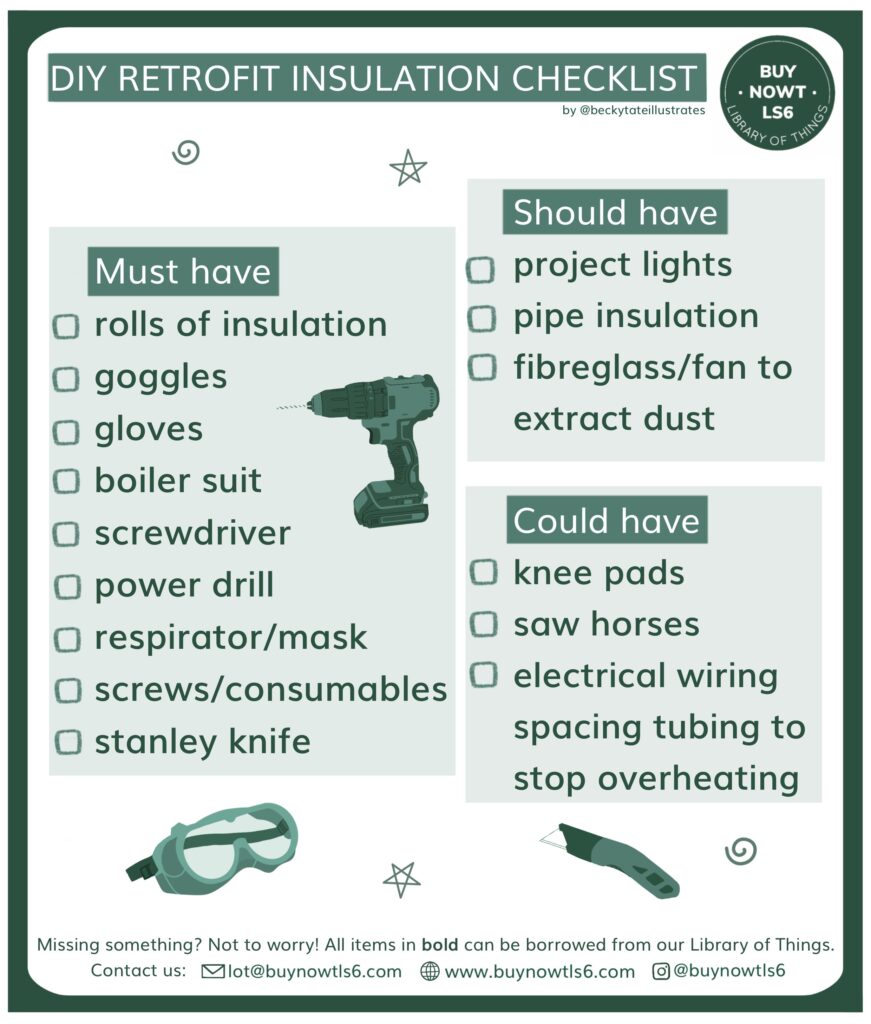 Visit the Library of Things WEBSITE
Download the attic insulation tutorial