Local-owned renewable energy has huge potential to accelerate our transition to a more sustainable society – while directly benefitting local people and communities.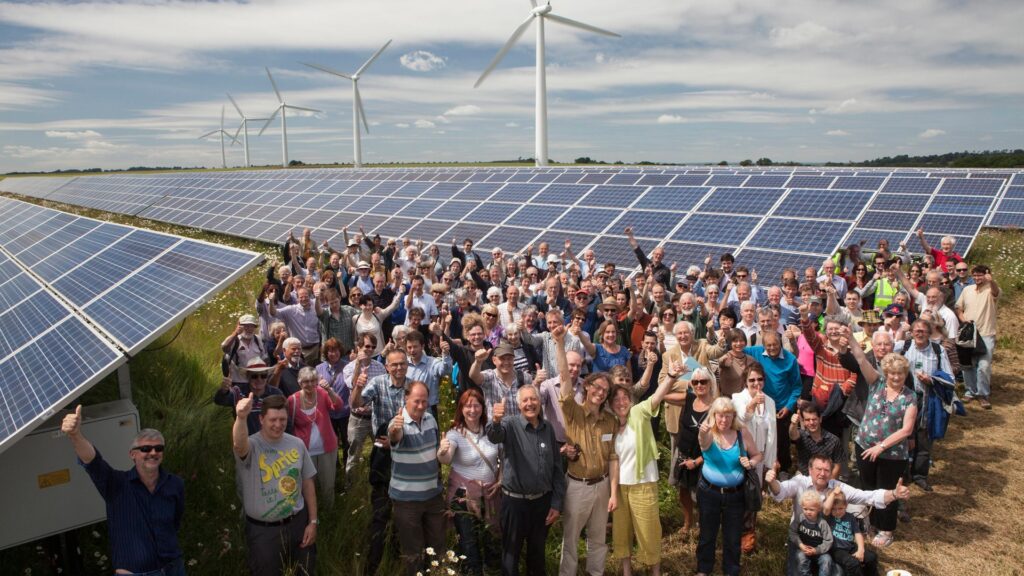 If we could buy our energy directly from local co-operatives and community benefit societies, that money would remain circulating locally: supporting local jobs and businesses, and being put back into our communities through initiatives like fuel poverty relief and improving households' energy efficiency. We would also become less reliant on fluctuating international energy prices.
However, outdated energy policy has meant that the community-led energy sector has barely grown in the last eight years. Zero Carbon Yorkshire have joined Power for People in campaigning for change.
We are calling for the Local Electricity Bill to be made law, which would make it financially viable for groups of local people to set up community-based renewable energy projects and sell the energy they generate directly to local people. With such a change, new community-led renewables projects could spring up all over the country, and thrive.
At present a cross-party group of 306 MPs – almost a majority! – support the Bill, as well as 80 national organisations and over 1,000 local organisations and councils across the UK.
The campaign is close to being won because people are coming together to call on their MPs for change. Please sign up to support this campaign and write to your local MP, asking that they do the same. This will help take the Bill a step closer to being made law. Simply follow this link: https://powerforpeople.org.uk/sign-up
If you are a part of a local organisation, it would also be very helpful to sign up on their behalf. You can do so here: https://powerforpeople.org.uk/organisation-sign-up
For more information and any questions, email Rupert Meadows at [email protected]
Images courtesy of Hackney Banister House / Westmill Solar Co-operative