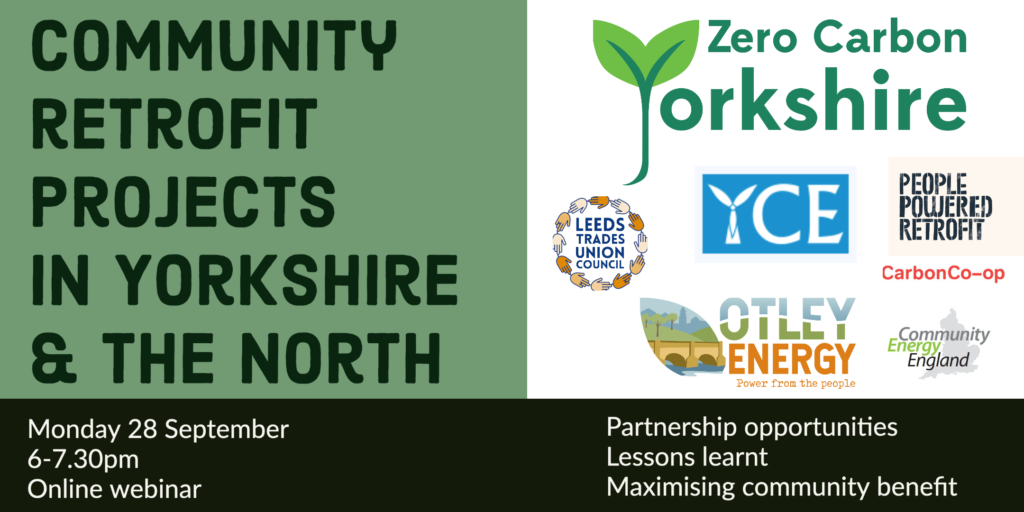 Zero Carbon Yorkshire is exploring community retrofit projects in Yorkshire and the North of England. With the Green Homes Grant scheme coming into effect, we want to explore how communites can engage with the scheme and retrofit more widely.
Speakers:
Jonathan Atkinson, Carbon Coop / People Powered Retrofit
Andy Boyle, Otley Energy
Tom de Simone, York Community Energy
Ellen Robottom, Leeds TUC Environment Sub-Committee
The webinar offers a great chance for community retrofit schemes in Yorkshire (and beyond) to swap notes and share their experiences, network and learn lessons from each other.
Book your free place to attend this interactive and informative event via Eventbrite HERE
We will be sending the Zoom link just before the event.