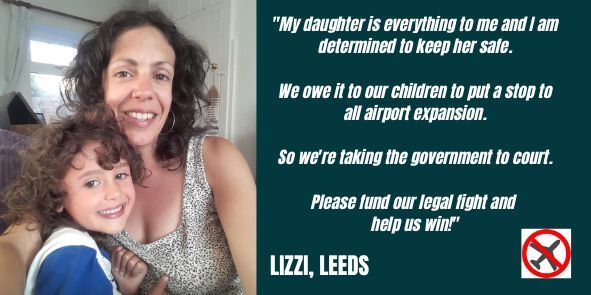 Earlier this year GALBA won a huge battle when we forced LBA to abandon their planning application for a massive expansion that would have seen passenger numbers almost double and many more night flights.
Whatever role you played in that victory – we want to say a very big thank you. We simply couldn't have done it without you.
However, we need to tell you that LBA is now claiming it will expand regardless.
And the government is trying to help them!
Incredibly, the government's new Jet Zero aviation strategy encourages unlimited aviation expansion. And that includes Leeds Bradford Airport. So, we must stop Jet Zero in its tracks.
THE REALLY EXCITING NEWS IS THAT, TODAY, GALBA FORMALLY SUBMITTED A LEGAL CHALLENGE AGAINST THE GOVERNMENT'S JET ZERO STRATEGY.
If we are successful with this challenge, GALBA, and other airport community groups, will be able to fight current and future airport expansion plans. If we fail to fight and overturn Jet Zero, the odds will be seriously stacked against us
BUT WE WON'T BE ABLE TO PROCEED UNLESS WE RAISE ENOUGH MONEY TO PAY FOR OUR BRILLIANT LEGAL TEAM.
IF YOU HAVEN'T DONATED ALREADY, PLEASE CLICK HERE TO HELP US RAISE URGENT FUNDS.

From the GALBA team