This working group is in formation, the text below outlines the main discussion points from the launch event. Please contact Jane Thewlis at [email protected] if you wish to get involved!
Fossil fuel divestment is a positive way to take action against climate change as estimates are that we need to leave 80% of existing stocks in the grounds if we are to prevent catastrophic climate change.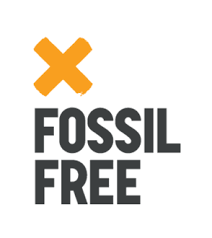 Discussion Points
Divestment is powerful as a way to show we don't need fossil fuels. There are great alternatives available.
As well as discrediting the fossil fuel industry and demonstrating we can leave fossil fuels in the grounds, divestment can be linked with reinvestment targets in renewable energy, jobs and warm homes.
Allies for the movement were discussed, such as Trade Unions, and the Health and Well-Being Board.
Fiduciary duty was discussed- the pension fund's duty to do the best for their members, and not to just 'maximise returns' of the pensions. Divestment would allow both as it would demonstrate that burning less fossil fuels will be better in terms of climate change, as well as financially.
Action Points
In order to start the ball rolling on fossil fuel divestment some action points were decided upon; these can be under taken by any individual:
Write to the directors of public health re tobacco and fossil fuel divestment.
Use the template letter on The Guardian's 'Keep It In The Ground' campaign to write to your pension fund regarding divestment.
Sign the 'West Yorkshire Pension Fund' local petition and leave us your details to stay involved.